Motivation
Since over a decade I was always interested in web technologies, but never had a real chance to dedicate myself to it. I've got few not related university degrees, spent few years in medical supplies and stuff training business... but I was always coming back to it. Either almost secretly running webstore for my employer, or doing excel algorhytms to automatise data analysis and reporting. Than I have realized - actually, it is what I like the most of my job. When I tried to start a blog, I realized that works on developing gave me much more joy and fun than actual blog writing. Although I am not professional yet, learning programming is my thing. I left my other books for programming learning ones, because I find them much more exciting. So, now I am learning programming and dreaming of joining the industry. Maybe you are the one, who would like me to join your team?;)
Projects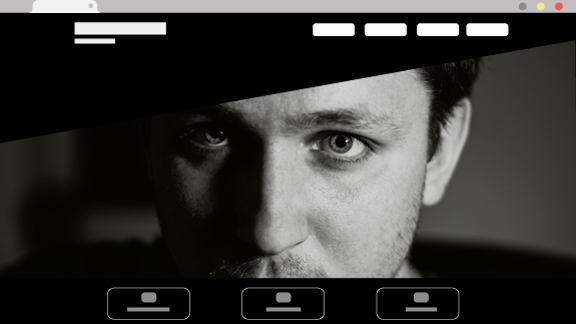 An online (and slightly more extended) version of the CV. The page you are currently on. It is made from scratch. IE, Edge, Mozilla and Chrome browsers are supported. The page is running from this GitHub repository, so visiting that you can check the history and the progress of it's developing.

Technologies used: CSS(SCSS), HTML5, JavaScript, GitHub, Atom IDE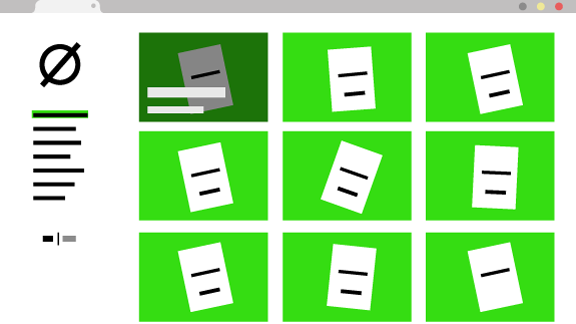 Fully functional online book store based on CMS Drupal 8. The website made from pdf scratch, online paying and delivery options are configured but temporary disabled on client's request.

Technologies used: VPS server (Ubuntu 16.04 clean server, whole environment was setup manually via ssh following DigitalOcean tutorials). Drupal 8 – mostly core and module configurations using UI, drush and composer. Fully rewritten theme (based on Bootstrap subtheme, used SCSS, minor twig and JavaScript adjustments).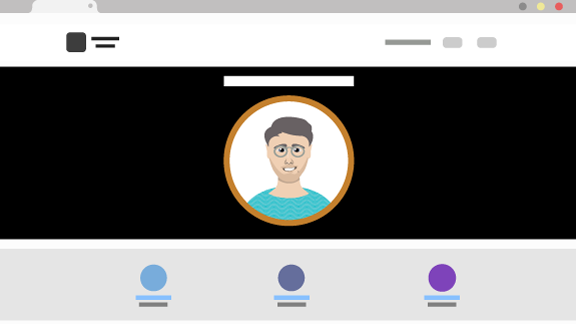 Blog project based on Drupal 8. Previously project was based on CMS Joomla, but than was manually migrated to Drupal with manual rewriting of Joomshaper Helix 3 theme. Most of the pictures and graphics are my own.

Technologies used: Mostly CSS(less), HTML and some Drupal config solutions were used.
Skills and competences
Languages spoken
Ukrainian (native), Russian (native), Polish (fluent), English (advanced)
OS
Linux (Ubuntu) and Windows 10 every day user, Ubuntu VPS-server administrator
Programming
Basic JavaScript, basic C++ and Objective C++, basic PHP, CSS (SASS, less), HTML, Drupal 8, Wordpress.
Links
Pl SPOJ profile
solutions to PL SPOJ challenges
Freecodecamp profile
linkedin profile
GitHub profile
Graphics
Adobe: Photoshop, Illustrator, Premiere Pro. Inkscape, GIMP.
Internet marketing
Google Analytics, Google Adwords, Google AdSens, Yandex.metrika, Yandex.direct, Yandex.webmaster, Google Search Console, Facebook Ads.
Hobby
T technologies, sports, gaming, traveling.
Driving licence
Category "B"
Latest work experience

(IT-related scope)
Dates
Employer
Profession or position
Main activities and responsibilities
06.2018 – 08.2018
Welmax Sp. z o.o. Sp. k.
Expansion Department worker
Wordpress based website localisations (organizing translations, implementation of translations, graphic adjustments, some CSS and UI configuration adjustments).
Dates
Employer
Profession or position
Main activities and responsibilities
08.2016 – 04.2018
Teknosell Global Operations Sp. z o.o.
Training program specialist
Delivering distant sales trainings and coaching program. Apart from regular duties – making complex excel-based reports, workload plans etc.
Dates
Employer
Profession or position
Main activities and responsibilities
02.2014 – 03.2016
Pofam-Poznań Sp. z o.o.
Representative for foreign companies
Apart from regular duties I ahve organized webstore on sales portal for the company foreign branch. I did everything myself, from taking pictures of foods, doing internet marketing, to replying to customer's reviews.
Brief biography

( + Education )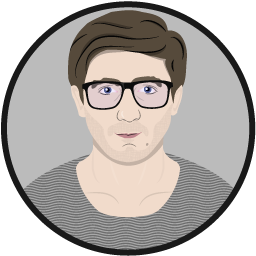 I have come from suburb of the city of Sumy (northeastern Ukraine). I was the first of my family who received higher education (few years later my mother also graduated the same faculty). During my studies I made some contacts with ecological and social activists. They were also part ov European Voluntary Service. After graduation from the University I went for long-term voluntary service to Poznan (Poland). After almost a year of service I have decided to stay and started master studies of Post Soviet Space at UAM Poznan. After graduation I have started my professional career, but slowly discovered that I should belong to IT industry.
Dates
Name / Title of degree
Principal subjects
Name of the educational institution
2011 - 2013
Master of eastern studies
Post soviet studies (hist. polit. geopolit.
econ. cult. development of post-soviet space)
Institute of East, Historical Department, Adam Mickiewicz University (Poland)
Dates
Name / Title of degree
Principal subjects
Name of the educational institution
2005 – 2009 (2010)
Bachelor of teaching, Specialist of teaching (2010)
Natural-Geographical Department,
Specialization: teacher of geography and biology
Sumy State Pedagogical Unibersity, Sumy, (Ukraine)